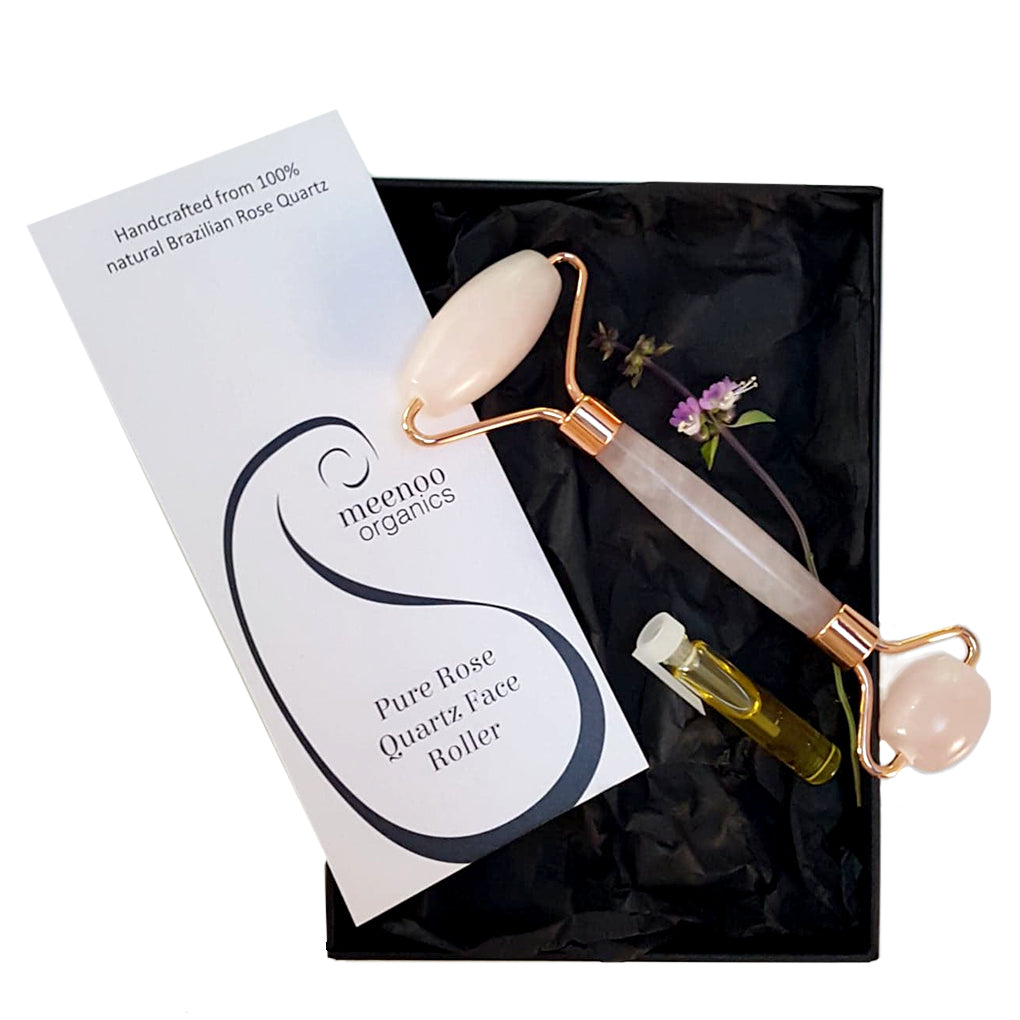 $8 FLAT-RATE SHIPPING & FREE SHIPPING ON ORDERS OF $50+ (AUSTRALIA ONLY)
Handcrafted from 100% natural Brazilian Rose Quartz!
Facial rolling is an ancient beauty ritual dating back to the 7th century China. Not only does it help improve the appearance of skin but Rose Quartz in particular allows healing of heart issues, including stress, anger jealousy and other negative emotions and resonates joy and positive energy. It is used to attract love (known as the stone of love), including self-love which is one of the most important factors to general health and wellbeing.
The rolling massaging technique stimulates the lymphatic system and aids in lymphatic drainage which helps reduce water retention, puffiness and release any trapped toxins and inflammation. This promotes increased blood circulation encouraging oxygen to penetrate deeper into the layers of the skin, stimulating collagen production and supporting cell repair and rejuvenation.
It will assist in reducing puffiness, give you an immediate boost and instant glow. Daily use will help diminish dark circles, improve skin elasticity, even out skin tone and reduce signs of ageing.
All this will help make your skin to become softer, smoother more radiant and even toned for a youthful complexion.
Use the larger roller for the cheeks, forehead, chin, neck and décolletage and the smaller rounder roller for the nose and around the eyes. Make sure to treat each area 3 times before moving on to the next. Use outwards and upwards strokes when rolling, towards your ear and hairline.
Apply the Inner beauty facial Serum after cleansing your face and then use the facial roller to help better penetration and enhance the effectiveness of the serum.
For some extra aid in lymphatic drainage, place the roller in the fridge before use. The coolness will help in calming the skin and reducing puffiness particularly in the delicate eye area.